Weekly Newsletter / 28th Dec 2016
Hello and welcome to the final TextileArtist.org newsletter of the year!
Today we're sharing a powerful and emotional interview from artist Susan Beallor-Snyder who reveals how she has transformed herself from a doting housewife and care-giver into the artist she's always wanted to be. Next up we have an article exploring a collaboration between artists Paula Chung and Karen Rips, a collaboration that led to the successful exhibition series, A View Within. From the archives we take an in-depth look at Needle Felting and we have two great learning recommendations in the form of an online quilting course and a compelling book on 'mark making'.
Enjoy!



From Conception to Creation
Susan Beallor-Snyder: From conception to creation
Like many women, Susan Beallor-Snyder spent the majority of her adult life managing a household, caring for a husband, children and ailing parents and putting her own creative dreams on the back-burner. In this powerful interview Susan shares her life story, taking us through the ups and downs of her married life and revealing how she finally found the time and motivation to put her artwork front and centre. Part of our From Conception to Creation series, this article focusses on Susan's 2014 piece, Broken, a large scale sculpture hand-woven from natural manila rope.
Read Susan's story
Artist interview
Paula Chung and Karen Rips: A View Within
Working with textile and fiber can be a solitary pursuit but there are many benefits to collaborating with fellow artists, not least the experience of creating work this is greater than the sum of its two parts. Just ask Paula Chung and Karen Rips, two contemporary artists based in Nevada and California who have worked together to create the hugely successful exhibition series, A View Within. Together, the artists have interpreted medical imaging and created interrelated works using tapestry, free-machine stitching and dying. In this interview Paula and Karen discuss their individual practices and the benefits of working together.

Read more about Paula and Karen's partnership
—
"On my own I will just create, and if it works, it works, and if it doesn't, I'll create something else. I don't have any limitations on what I think I could do or be."
Oprah Winfrey
—
From the archive
Needle felting: From factory to gallery by Kate Barsotti
Our final article this week is one from the archives. In Needle felting: From factory to gallery, Kate Barsotti explains the invention of felt, outlines the varied processes used in felting and explores the recent trend towards creating sculptural felt works. Kate also interviews a number of contemporary artists who use felt in their work, including Stephanie Metz, Zoe Williams and Shana Kohnstamm, all of whom have shared intriguing images of their finished pieces.
Learn about needle felting
Resources / Ebook
Textiles: A response to landscape
The natural world is an endless source of inspiration for artists. The colours, textures, shapes and stories we find in nature often find their way into textile artists' work and have done so throughout the ages. In this ebook, Textiles: A Response to Landscape we guide you through the worlds of 10 incredible contemporary artists who look upon the landscape as their muse. This ebook brings together the stories of artists such as Alison King, Jan Beaney and Carol Naylor in their own words and is full of glorious colour images of the artists' work.

Get your copy of Textiles: A Response to Landscape
Resources / Book
Mark Making: Fresh Inspiration for Quilt and Fiber Artists by Helen Parrott
A compelling book for any textile artist looking to broaden their creative horizons, Mark Making: Fresh Inspiration for Quilt and Fiber Artists by Helen Parrott, explores how simple mark making can give your art fresh life. Helen, an art quilter, demonstrates the connection between the drawn and stitched line and shows you how you can add graphic elements to your own practice. Helen also gives practical lessons in hand and machine stitching that will give you the skills you need to take your art from sketchbook doodle to finished piece.

Make your mark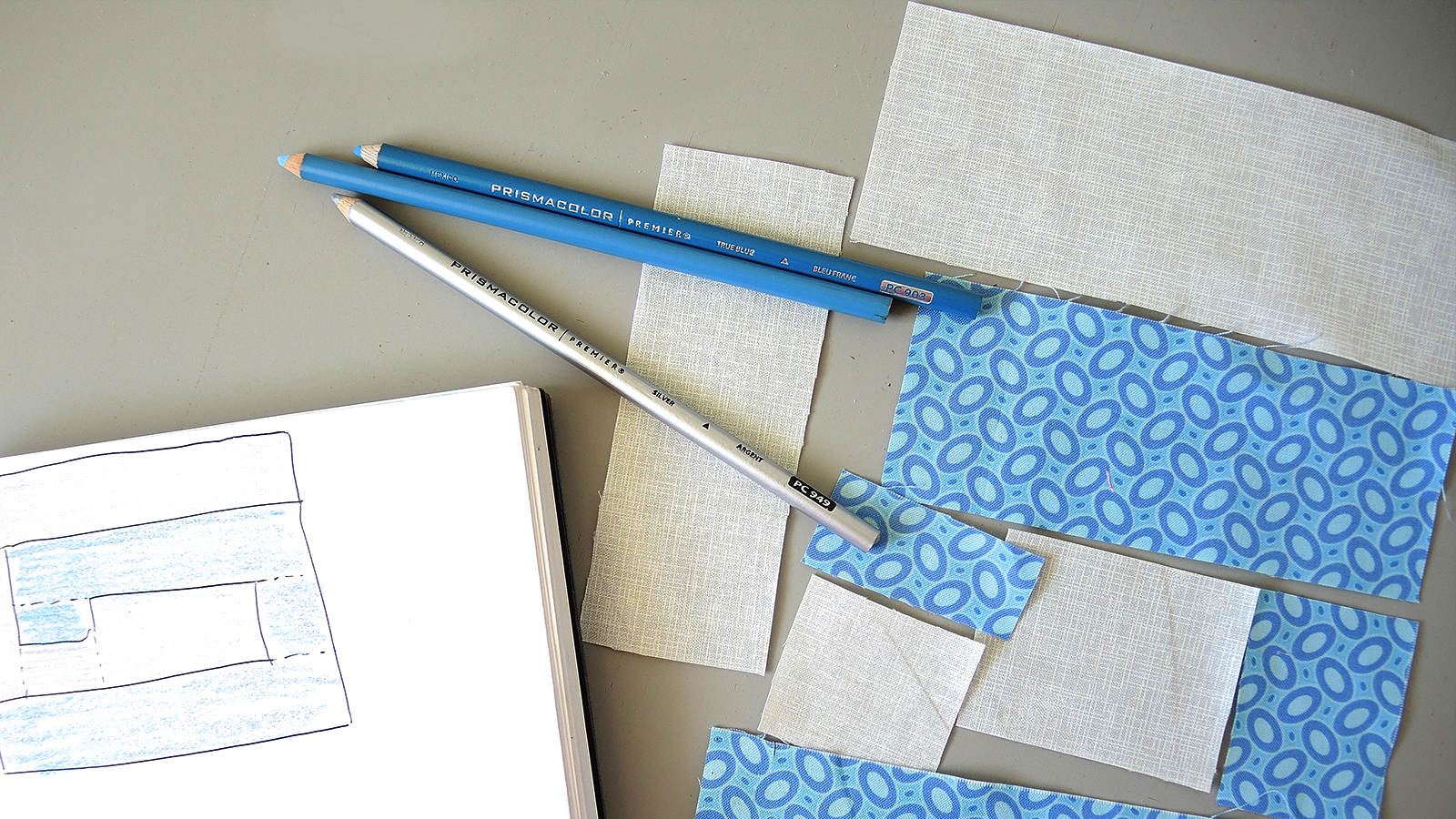 Resources / Course
Translating Inspiration in Quilting
Do you collect beautiful pieces of fabric? Have you ever wanted to turn those beautiful pieces of fabric into a unique, custom quilt? Well, now's your chance! This online course, Translating Inspiration in Quilting will show you how to take an image, any image that inspires you, and turn it into a handmade quilt. In these four video lessons, which you can take part in at your own pace, experienced modern quilter Cheryl Arkinson will teach you how to capture your ideas and transform them into a workable quilt design.

Get quilting
Happy holidays from everyone at TextileArtist.org
This email was sent to you by TextileArtist.org – 19 Astonville Street, London, UK SW18 5AN
Update your preferences or Unsubscribe from all our newsletters